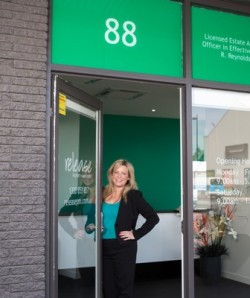 HAVING managed more than 1000 properties over the past eight years from the Geelong Ryrie Street Office, Release Property Management (Release) has a new place to call 'home'. On Monday 25 January this year, Release opened the doors at 88 Pakington Street, Geelong West.
Director Renee Reynolds commented on the past eight years.
"When we first started, I saw the property management industry change with rental prices declining due to economic changes and large subdivisions being released. There has, however, always been a demand for rental properties and over the past couple of years, I have seen strength returning to the rental market, and in turn, rental prices increasing."
After a comprehensive fitout, Release has turned the previous Lifeline shop into a modern, fresh new office environment catering for more than 15 staff.
"I found that we had outgrown the Ryrie Street office and parking for our clients and staff was hard to find. Our Pakington Street office is not only larger for our continued growth, it is also easier for parking. Of course, the staff also love the local shopping, cafes and restaurants along the street," Ms Reynolds said.
As the business continues to expand, the Pakington Street head office will service the Geelong area as well as providing corporate services such as Marketing and HR to the Release branches. Release will begin to focus on the Bellarine Peninsula.
Release is an innovative and progressive property management agency with a strong focus on continuously improving customer service and training staff.